Sell Your Land Fast Without Any Fees, And Make An Impact On America's Heroes.
Get a no-obligation offer within 48 hours PLUS our valuable e-book
and premium video interview.
Get our cash offer for your vacant land and you'll also receive our
valuable eBook and video interview.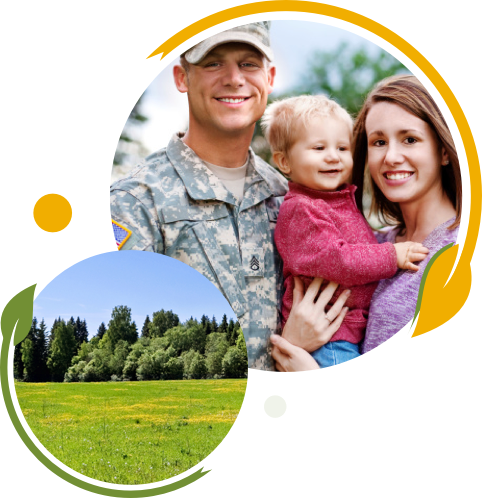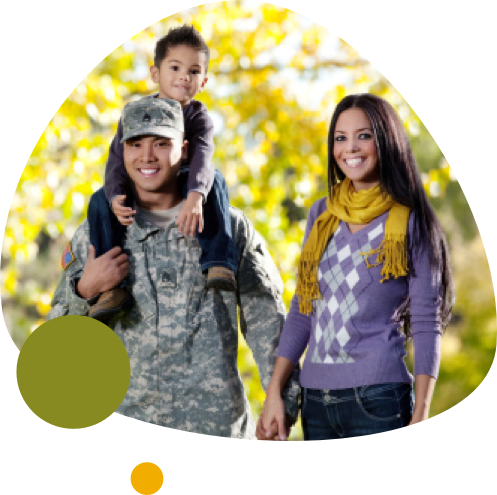 You Can Help Military Families By Selling Your Land
Do you own vacant land and you don't know what to do with it anymore? Do you also see a huge need in our community to serve those who have served for our Country? We do. And we have created a win-win solution for you and America's current and former military heroes. Why not sell your land to us and join our mission to help military families?
The vast majority of landowners are throwing money out the window by keeping their vacant land in the hope that someday they will develop the land or build a home. At Land For Heroes, we help landowners sell their unwanted land for cash, in a very short time, while helping current and former members of the military at the same time.
We believe in our WIN-WIN mission:
How Can Selling Your Unwanted Land Help Heroes Around You?
Be A Hero For Our Heroes!
Our mission is to assist active military families who are facing food shortages and former members of the military who have suffered severe injuries while serving and need assistance transitioning into civilian life. We make an impact by donating to a number of established charities as part of our land acquisition process.  We work with the  Military Family Advisory Network, Wounded Warrior Project, Operation Homefront, and Tunnel to Towers.
All landowners that sell their land to us (our hero partners) are celebrated for their partnership and join our Wall of Fame. We regularly publicize new partners on a monthly basis and in our social media feeds and thank them for selling their land to us and, in turn, helping our military heroes.
If you are a landowner and don't want to own vacant land anymore, you are invited to join our mission by selling your land to us. If we can buy your land, we will make a 10% donation of the purchase price to one of our selected charities and you will receive confirmation that a donation was made in YOUR name. Join our Wall of Fame today!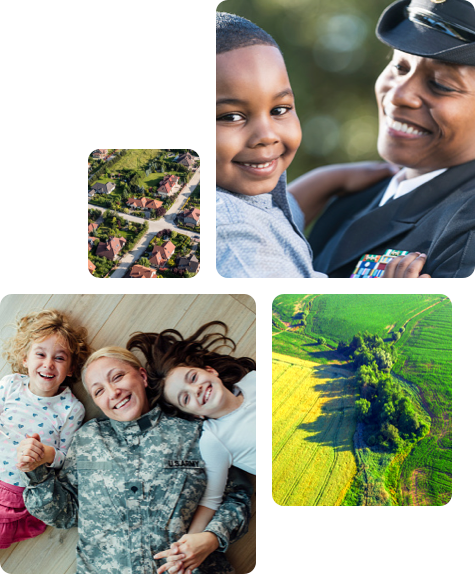 Reasons why landowners consider selling their land to us:
Do You Want To Keep Paying For Your Land Or Get Paid AND Make An Impact?
Be A Hero For Our Heroes!
The majority of our clients are landowners who own vacant land for some years and have done nothing with it. Having vacant land can be a good investment, but after a few years, taxes and other expenses can show that it will be a money-taker rather than a money-maker.
Your land costs money and it may not be serving your investment needs. To the left are typical reasons why landowners sell their land to us. You might resonate with one or more of them:
Finally Use Your Land For Good:
A Helping Hand To Those Who Protect Our Country And More Stability In Your
Life Too.
Selling your vacant land fast for cash without fees, agents, hassles, wasted time, or any stress is much easier than you think. It's about working with the right partner that can really help you take away your pain and provide a solution. What are your main advantages working with Land For Heroes?
All you need to do is fill out the form below and we will uncover everything you need to know, so you can enjoy the cash from selling your land.
Get our cash offer for your vacant land and you'll also receive our
valuable eBook and video interview.
You'll be able to use the cash to pay off your debt, medical bills, or get closer to your goals.
No more expenses, taxes, liens, insurance fees, or any other expenses you've been paying.
You no longer have to take care of your vacant land, or pay HOA fees. No more maintenance!
No more risk, doubts, questions "What's next?", or stress about liabilities with your land.
We strongly believe that current military members and veterans deserve a better life, that's why we're helping them.
And you can help too. Selling your land to us is easy, fast, and stress-free.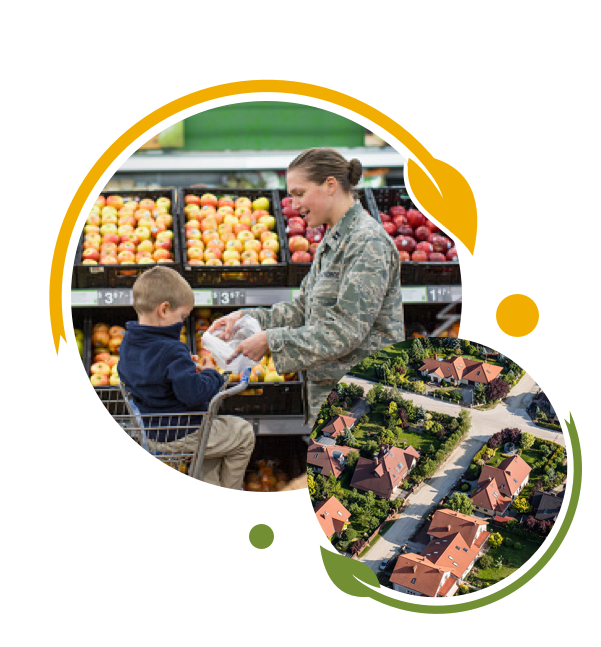 You will join our important cause to provide current and former military service members who need assistance with food, housing, and healthcare. We invite you to partner with us to make a huge impact too.
Our mission is to assist current and former military families facing economic or physical challenges. Far too many active military families are facing a financial hardship or food insecurity, as well as the thousands of former service members who have suffered a severe injury and need assistance transitioning back into civilian life.
Through 'Land for Heroes' we help support those who sacrifice their lives for our freedom by donating to established charities such as the Military Family Advisory Network , The Wounded Warrior Project and Operation Homefront. A 10% donation is made to one of these charities each time we acquire a new property.  We are proud to celebrate the partnership with our clients and recognize them on our Hero's Wall of Fame. Interested being a member? Give us a call today!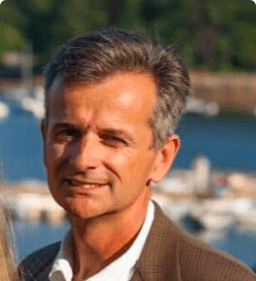 Michael Aillon
Michael has a background in computer science, born and raised in New England and went to Military School in Vermont. Is passionate about Real Estate investing, personal development and helping others.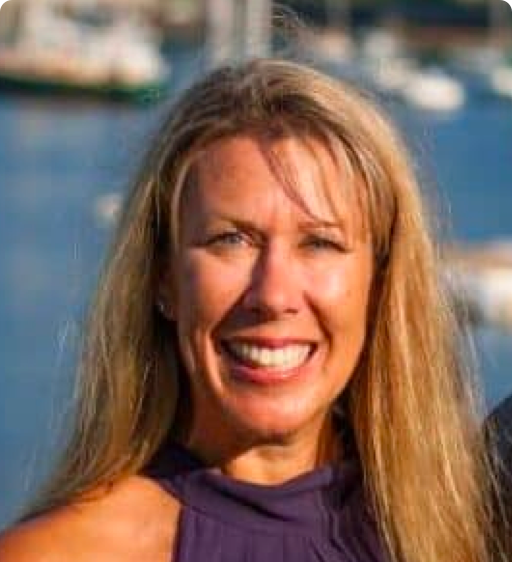 Katherine Aillon
Katherine is a dedicated wife and mother, and is passionate about customer excellence. Katherine loves how Real Estate can assist people with their dreams and how continuous learning helps others to grow.
Our Guarantee Service
Commitment
Get our cash offer for your vacant land and you'll also receive our
valuable eBook and video interview.
Claim Your Premium
Bonuses For FREE Now!
When we make a promise, we will keep it. We will communicate any unforeseen issues to you immediately and without delay.
We have a communication plan and will keep in touch with you regularly for all updates, so you will not be left in the dark.
We will also do ALL paperwork for you to make things easy and will engage title companies or attorneys to close with ease.
We pay all allowable fees and/or commissions - working with us will cost you nothing!
We will go above and beyond to make the deal work. We will find creative solutions to assist you out of a problem property.
An eBook: Selling Land and Philanthropy: Where Helping Others Can Change Lives
This is an eBook for landowners who have owned vacant land for many years and perhaps need to liquidate it for cash, to get rid of a problem property. It's also aimed at land sellers who have a 'heart' and understanding of the sacrifices some of our current and former military members face.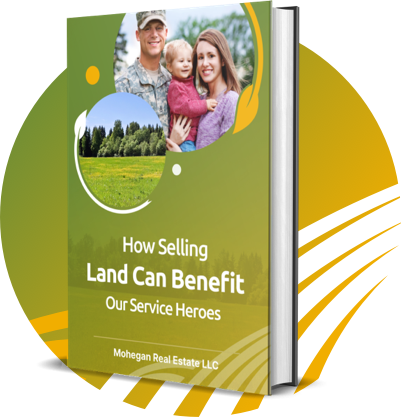 A premium video interview: "How Selling Land Can Benefit Our Service Heroes"
Purpose of the interview is to introduce you to Land For Heros and what our mission is all about, and also to show you that selling land can benefit others, as well as yourself – to reduce expenses and taxes, allocate funds to a better/new investments, pay off other debts, or to use proceeds for other personal goals (new vehicles, vacations, etc).
What Do Happy Clients Say About
Working With Us?
Good team to work with, very helpful to work with, Thanks
Katherine made selling the land as easy as possible. All from the comfort of my own home.
The pleasure was all mine, talking to you really opened my eyes as to what I don't have. I certainly appreciate all your help. Hope all is well. P.S. I gave you five gold stars. You earned it.
Katherine and Mike are a pleasure to work with. They are diligent, professional, and consider the human element in each transaction. They truly take an interest in the properties they work with and make friends with their clients and partners.
Land for Heroes - Thank you Eddie Martinez - Military Family Advisory Network
Land for Heroes - Partner Celebration! - Military Family Advisory Network
Questions About Selling Your Land For
Cash You Might Be Asking
Claim Your Cash Offer With Your Bonuses Now
You're just one step away from being our next happy contributor that will improve the lives of our heroes. Our no-obligation cash offer will give you all the data and information so you can make a fully informed decision.
This is for you ONLY if you really want to help and to sell your land quickly without any fees or stress, for a fast cash. Fill out the form below to get your bonuses with an offer for your vacant land now.
Our free cash offer for land will show you a fair amount for
your unwanted land and you'll get our valuable interview,
mobile notary, and a referral bonus.